Yes, Battleaxe gets jabbed. First one last Friday.  We've also seen the arrival of the so-called 'New Beast from the East' but more slushy and sloppy than genuinely Beastly.  Otherwise, life just carries on… with lots of telly.
I went to the local large-scale vaccination centre, the Hastings Centre on the Ridge, for my vaccination. It was very busy and I had to queue for ages, but pretty efficient. I got the AstraZeneca jab.
The process was painless and only took about 90 seconds, but I did get some side effects.  The day after I felt as if I'd got the flu – hot and feverish, headache, aching limbs and muzzy fatigue.  I get the feeling that the Government is playing down the reporting of side-effects,  not surprising, because it would discourage the nervous.  What I would say about my experience was this.  Sure,  it wasn't that enjoyable and I wasted a day lying about like a wet lettuce but it was nothing compared with the occasional ferocious hangover I knowingly inflicted on myself when I was younger.  If you think of a hangover as rating at a 5 on a scale of grimness, then jab side-effects were only about 2. Also, it had pretty much passed in a day.
However, slight downside. We are told that side effects are more pronounced for the second dose, so that'll presumably mean another day lying about. Also, I read today that the AstraZeneca vaccine might not be effective against the soi-disant South African variant, which, of course our dumbass government is doing nothing to stop getting into the country.  What a pity our Transport Secretary has decided we are not the right sort of island.  Why can't we be one of those really weird islands with sea all round it? Sure, we are told they are testing people in a few postcodes but who stays in the same postcode for long? We are pretty well-behaved but we stray into the next postcode when we go for a walk… never mind go to Aldi, go to the post-office.  Our leaders tell us that booster doses are being developed, probably for the autumn – oh great, more days on the sofa…
Weather? The forecasters have been banging on for days about the new Beast from the East. Remember the first one? Here is the link from February 2018.
Looking at that old post it seems we also went to the White Rock Theatre for the final nights of the Piano Concerto Competition, and I had hurt my Achilles Tendon doing ballet. It seems like another world… Anyway, this Beast doesn't seem very beastly so far. We have had a meagre sprinkling of snow, and it has just dribbled down in a half-hearted, damply sloppy manner since about this time yesterday. It is supposed to be below freezing but the snow is not settling on roads or paths. It may change but as the moment the Beast is more like…. the Poodle… from? Where? What place names rhyme with poodle? Or maybe the chihuahua – oh that's even worse. It'll have to be the Kitten from Thames Ditton. Doesn't have much of a ring about it, somehow. I don't think it will catch on.
It's funny though that in my last post I was looking for signs of spring?  Now, look at these poor snowy catkins…
Lots of telly? Of course. Sadly, we have just finished 'Call My Agent'. I just loved that. Every character is so perfectly realised.  We may have to watch it all through again from the beginning.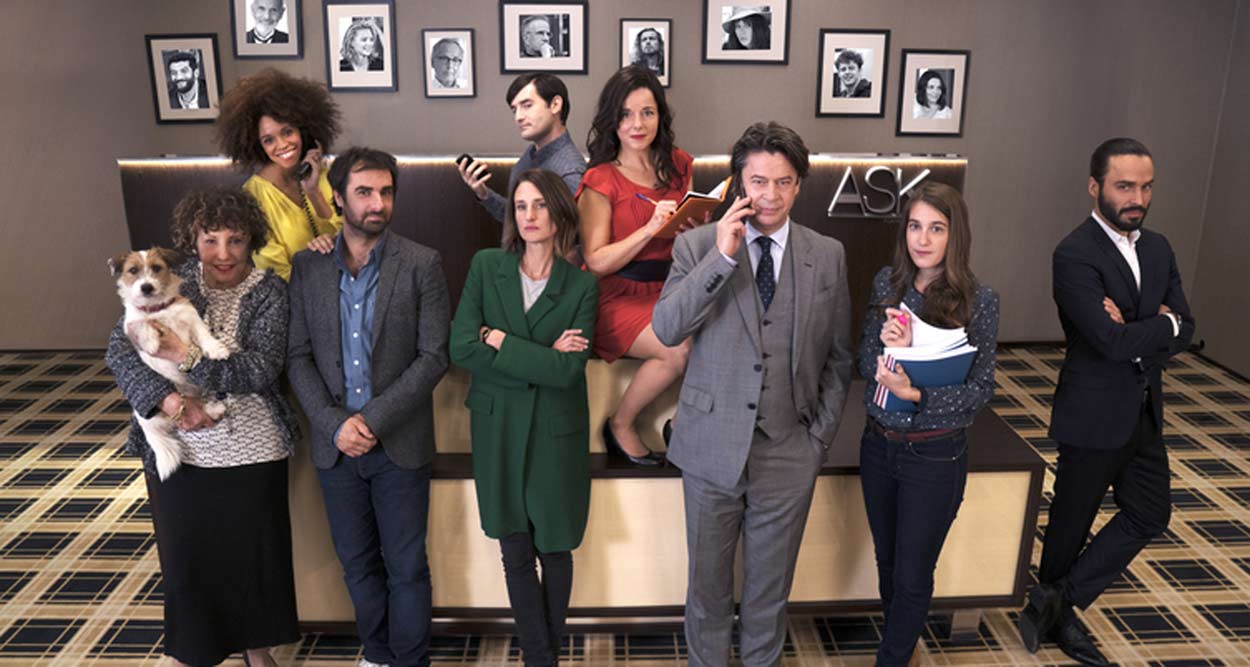 Also just finished Bridgerton. Unmitigated, frightful, schmaltzy crapola but watchable. Thank goodness for Netflix we say. We are just starting a strange Turkish crime series called 50MSquared, partly chosen because we hoped it would help us practice our Turkish. 'Call My Agent' got us yapping away en Francais pendant plusieurs heures…  But with the Turkish, they talk so fast we can't make out much more than yes, no and good… Just shows why those Turks crease themselves laughing when we try to talk. For example, the Turkish for 'no' is 'Hayir' (i without the dot). We say it in a very deliberate, language-tapey way.. 'Hi-Yurr'. But the Turks on the telly just say what sounds like 'yeh'.
Enough!