Well, Hastings Battleaxe not actually at the ballet – more like at a Royal Opera House screening at the Kino in St Leonard's. I had read a review, by Will Gompertz, of the Royal Ballet's new production, 'The Cellist' and wanted to see it.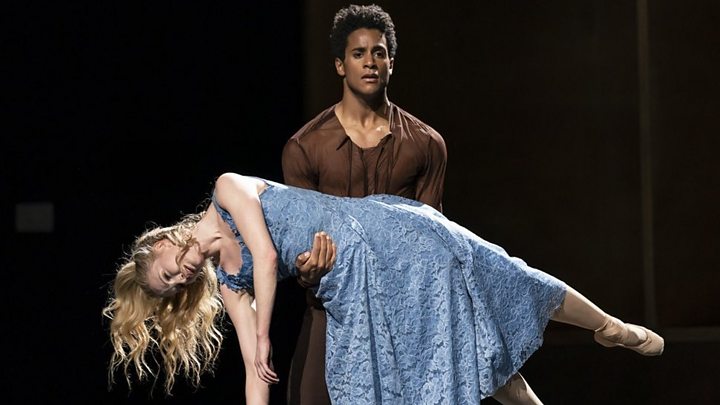 Battleaxe readers will know that she has a history with the cello. Jacqueline du Pre was, inevitably, a favourite of mine, and the Elgar Cello Concerto is one of my favourite bits of music (see this post) – so what was not to like?
Well, at first glance, quite a lot. Turned out the cello ballet was the second in a double-bill production from Covent Garden. Turned out there was another ballet, 'Dances at a Gathering' on first – 65 minutes of abstract production with no story danced to Chopin piano music,  then a 30 minute theatre-length interval, then 'The Cellist'. Battleaxe has always has mixed feelings about ballet – too much being bored as a child, I guess, and those feelings are even more mixed following my experience of the Silver Swans over-55's ballet classes. I injured my achilles tendon, had to give up, and my ankle will never be the same again. Not good.
The Kino was packed – about 100 St Leonard's ladies d'uncertain age and about 6 men, including Philosopher. A lot of those ladies are pretty formidable – lots and lots of layers of clothes, lots of hair, big boots. Philosopher was fine – he likes the company of ladies. He soon found one who had worked with him at the Jerwood (sorry HasCon).
The evening's offerings were surprising. 'Dances at a Gathering' featured a totally empty stage, and ten dancers in simple, plain costumes. Oh, go on, OK then, who can take their eyes off those men in their tights…  but nevertheless, choreographed by Jerome Robbins back in 1969, the production was absolutely beautiful.  The dancing was flawless, the music was wonderful, and there was not a single step or movement that was superfluous or out of place. The 65 minutes passed in no time. It is lovely to find something one had no expectation of liking and experiencing a total change of mind…
Sadly, in contrast, 'The Cellist' was OK, but a tiny bit disappointing. I think I had been expecting too much. Choreographed by Cathy Marston – her first big production, it had good bits, but on the whole there were far too many people rushing around and far too much going on. Marcello Sambe, who played the instrument, was magnificent, and Lauren Cuthbertson, who played the adult Jacquie was good too, but it was easy to lose the story, the emotion of their interaction, and the beauty of their dancing, in a mass of mothers, fathers, sisters, teachers, husbands, supporting dancers, stage business, revolving scenery, taking Jacquie's clothes off and putting them on again…
Now, what does this remind me of?
Yes. Our most recent visit to Glyndebourne, where a young woman director made Rigoletto close to incomprehensible. What is it with people changing their clothes in the middle of revolving scenery? Just let singers sing, and dancers dance. Compared with the perfect simplicity of 'Dances', 'The Cellist' felt a bit messy and overdone. It is a great story, but needed simplification.  The score was a bit disappointing too. Sure, there was the Elgar, and some lovely solo cello playing, but much of it was a bit too contrived and mashed together to really twang at the heart-strings…
Still, Battleaxe understands it has been a massive sell-out hit… What do I know?